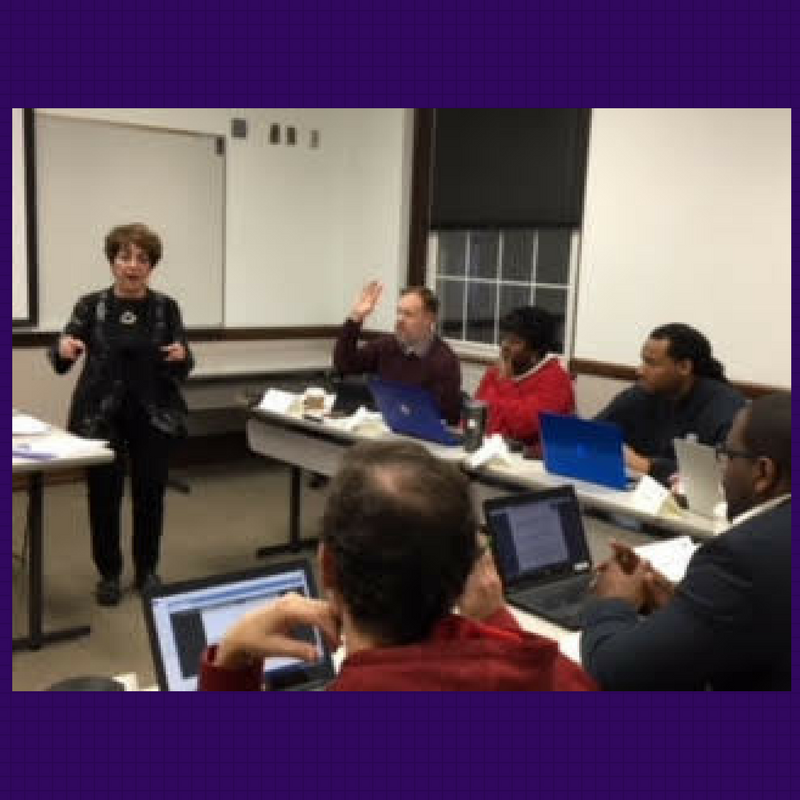 Creating a World Class Executive Team
The Key to peak performance and business growth
Our changing business environment and the complexity of today's organizations call us to change the way we work and the way we relate to others at work.  Less people, more time pressures and more demanding customers require us to look for new ways to anticipate and solve problems. And it's all too complex to figure out alone or for team members to operate in a silo. We need each other.
A world-class executive team, working as one, in full engagement, can achieve increased business growth, more innovation and creativity, build healthier relationships and be a role model for team effectiveness throughout the organization.
It can then carve out the best path for the future…for the organization and for all stakeholders.
In this executive learning program, teaming begins with team members experiencing an individual leadership assessment.  Through large and small group discussions, team members are immersed in the style, drivers, talent, and responsibilities that come with leadership.  Participants are given the opportunity to practice new skills in an invigorating environment.
Learning Objectives:
-    To enhance your understanding of the 4 stages of team development.
To identify your natural leadership style and how to use it more effectively.
To define which attitudes and values drive your actions and decisions.
-     To discover the core dimensions of how you think and a ranking of your personal talent and capacities.
To open communication to solve problems more quickly.
To build relationships and connect on new levels with peers to establish stronger trust.
To create an action plan with an accountability process.
Assessment Tools:
Who you are on the outside
The Success Insights TM Executive Version assesses your normal behavior tendencies and provides a process to increase your understanding of yourself and others.  It reveals such details as your strengths and limitations, your value to the organization, and your ideal work environment. It will increase your effectiveness in relationships, collaboration, operations and performance improvement.
Why you do what you do
The Driving Forces TM assessment helps you understand your hidden motivators, the WHY you do what you do and what drives you to action and workplace success. You'll immediately understand the causes of conflict in relationships and better understand how others' values and attitudes interact with yours.
What you are clear and focused on
The Personal Talent Skills Inventory TM is designed to help you discover and develop your personal talent for success.  This assessment measures how you think, resulting in an accurate ranking of personal capacities that describe your potential for performance.  These include Human Resource Management, Performance Management, Planning and Organizing, Self Management, Leadership by Example, Guiding Vision, and Inspiring Excellence.                   
Program Leader: Elizabeth Jeffries, CSP, CPAE Hall of Fame, works with leaders and leadership teams that want to master their influence and multiply their personal and team performance.  She is a Certified Professional Behavioral Analyst (CPBA), a Certified Professional Values Analyst (CPVA), and a Certified Talent Skills Analyst (CPTA).  Elizabeth is the author of What Exceptional Executives Need to Know: Your Step-by-Step Coaching Guide to Busting Communication Barriers, Keeping Top Talent and Growing Your Emerging Leaders.
~~~~~~~~~~~~~~~~~~~~~~~~~~~~~~~~~~~~~~~~~~~
Creating a World Class Executive Team is an off-site two-day learning process.  Each participant will experience the assessments online prior to the learning days.  An optional team project following the retreat is available.
Create a World Class Executive Team
Contact me today to discuss how we can develop your executive team.